EDIT: F3-213311D-8GAO S/B
F3-2133C11D-8GAO
I have recently upgraded from 8GB of DDR3-1600 (4X2GB)to 16Gb of this DDR3-2133 (4X4GB) in hopes of picking up some speed at moderately OC'd settings. I have had the CPU up to 4008GHz without temp problems - CPU is running about 15 degrees above room temp for the most part from stock to 4GHz speeds. I got nervous though and backed it off. Also I think the 3332MHz speed shown is w/o "turbo", so it jumps a bit?
Trouble is I haven't any experience - at least other than trial and error - at configuring the BIOS to take advantage of the capabilities of this new RAM. The MB spec's say it supports 2133* (*=overclocked).
Where would I start? I have run CPU-Z: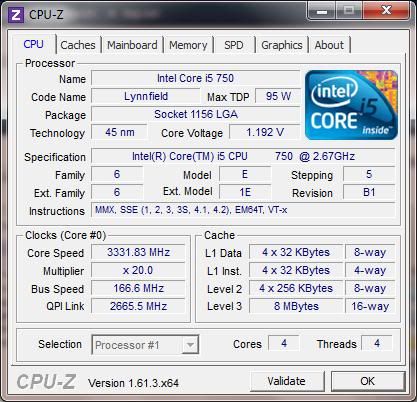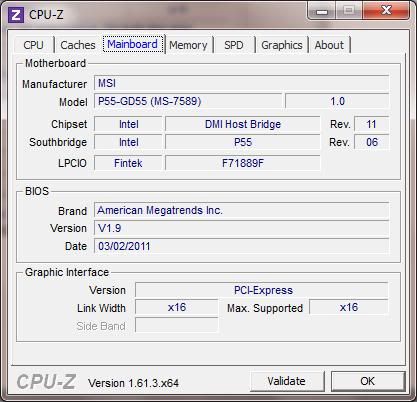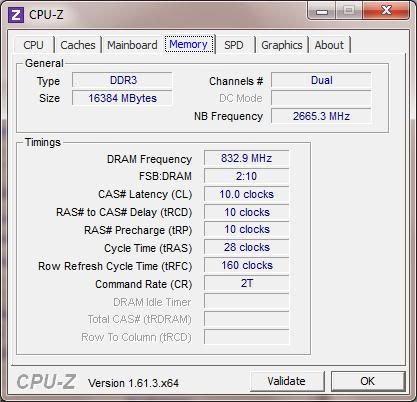 I have tried a few combinations of BIOS settings but it seems I haven't had enough info to get to the speed this component is capable of supporting - or knowing if I have!
Suggestions are appreciated.
Steve