I have this 12gb triple channel kit ram from gskill.
Im confuse as the information regarding this RAM is different from what i see on my system or perhaps i just dont understand the numbers ...
From newegg.com
Brand:
G.SKILL Series Ripjaws Series
Model:
F3-12800CL9T-12GBRL
Type:
240-Pin DDR3 SDRAM
Capacity:
12GB (3 x 4GB)
Speed:
DDR3 1600 (PC3 12800)
Cas Latency:
9
Timing:
9-9-9-24
Voltage:
1.5V
ECC:
No
Buffered/Registered:
Unbuffered
Multi-channel Kit:
Triple Channel Kit
Heat Spreader:
Yes
Features:
Compatible with Intel X58 chipset
Now when i check my system via cpuz heres the screenshot.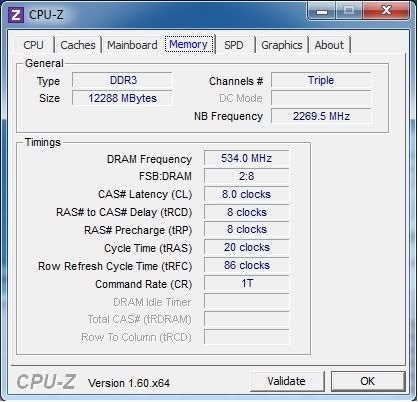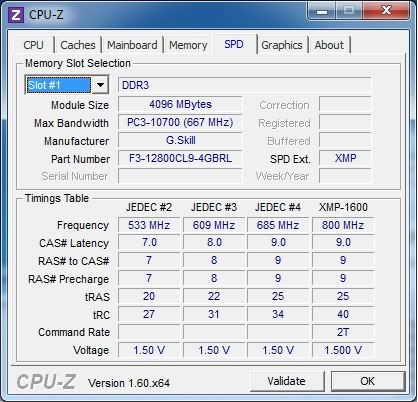 I dont know if the info provided on cpuz is accurate or true i get 534mhz for the DRAM freq? im not sure if this is correct and the other info.
and also on my Bios i dont know if my settings is correct, im using asus rampage 3 extreme and heres the screenshot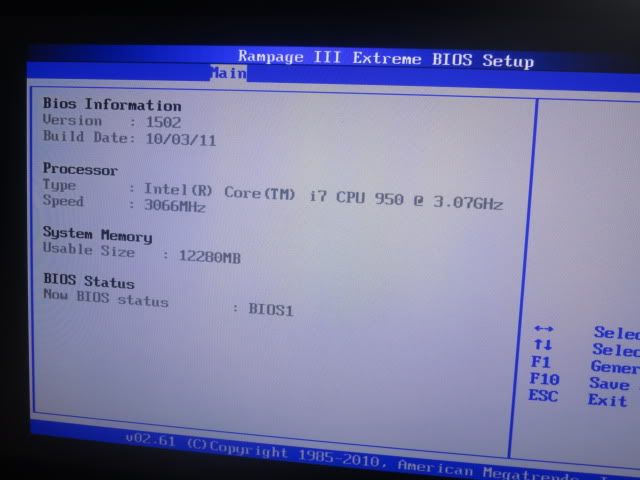 target dram frequency is 1066mhz? my ram says its 1600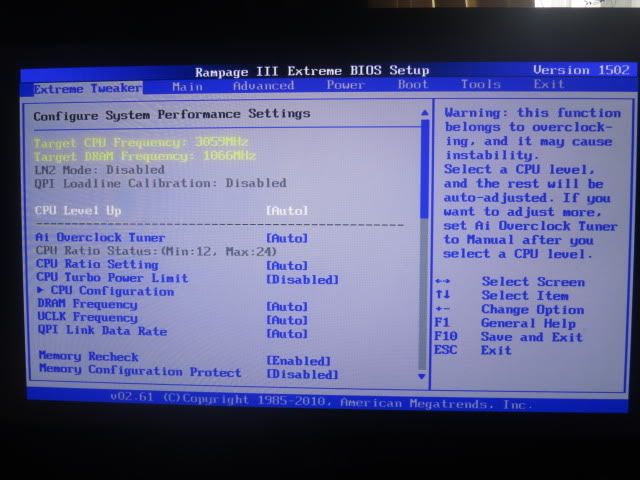 i noticed that everything is set to auto, can i set it to manual? if so whats the best setting?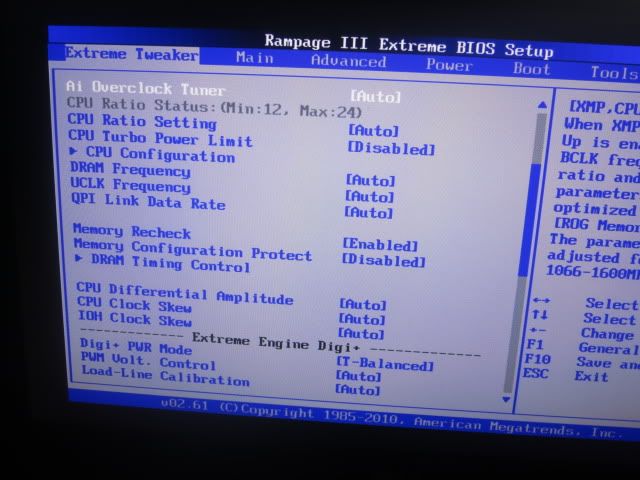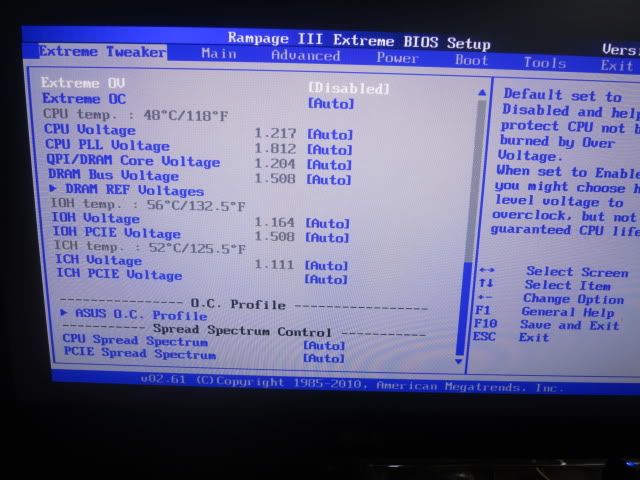 the DRAM timing is kinda weird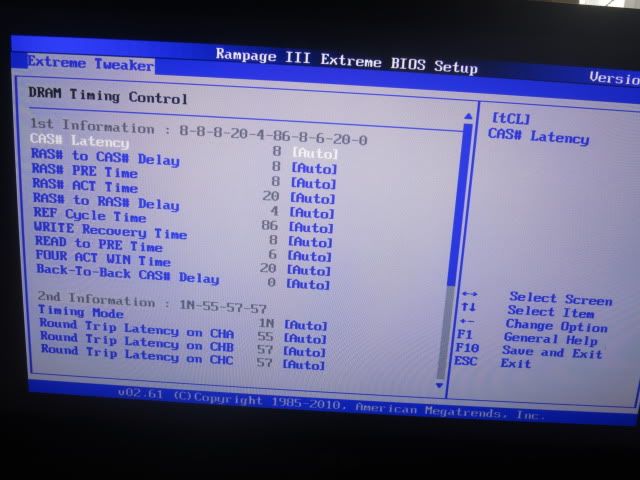 im not really an expert but im sure there is something going on, i want the full potential of my RAM to be used on my system