Something I missed a lot in this software was the possibility of having a "default" profile to which the KB would go back once you exit a game/program.
One of the staff gave me an idea some time ago, creating an .exe file which I could execute everytime I wanted the profile to revert to that "default" setting. I thought that was a bit o a mess, so I didn't do it.
Today I had the brilliant idea of linking my default profile to explorer.exe and... profit! Each time I exit a game that has a profile linked and go into the desktop, or I open Chrome, or anything different than the game, my default profile is executed and stored in the keyboad memory.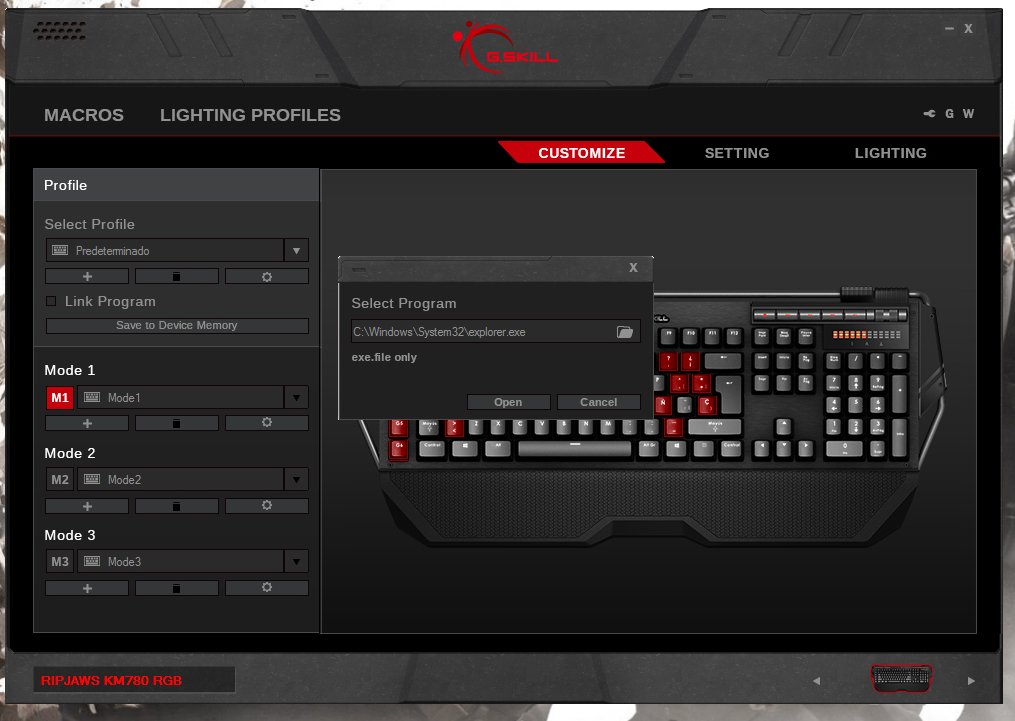 And another tip, this time for developers: you can just do this in your software so user do not need to do it.